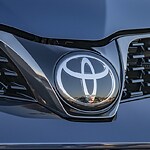 When you want to get the most out of a minivan, then you will want to check out the popular Toyota Sienna. This is the minivan that is packed with a number of comfort and convenience features. Here's what's available.
The Sienna is the only minivan that offers the Dual-View Blu-Ray Entertainment Center. This system includes a 16.4-inch screen that allows you to play two different videos at the same time. That means there is more than one choice for your passengers to choose from. The Sienna also offers a dual power sliding door system. With the touch of the key fob, both slide doors can be opened or closed at the same time. The power sliding doors can also be opened and closed from the center console and with the pull of the sliding door's handles.
See why the Toyota Sienna continues to be a top seller. Visit One Toyota of Oakland for a test drive today.