One Price. One Person. And Now, Right to Your Door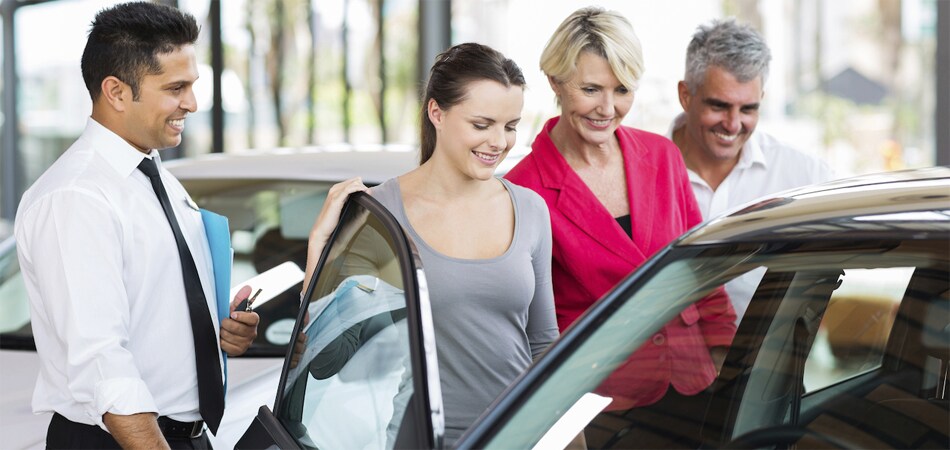 At One Oakland Toyota, we believe purchasing a new or pre-owned car, truck or SUV should be easy and convenient. When you press our buy online button, you can choose our exclusive home delivery service instead! We have a sales team member ready to deliver this vehicle right to your home or office, so no additional work is required once your selection is made. It's just another way that we put YOU in the driver's seat.
What Is One Oakland Toyota's EXCLUSIVE Home Delivery Service?
As more and more drivers move toward a virtual car-shopping experience - and want to complete more of the process online - One Oakland Toyota is making sure to keep up with, and stay ahead of the times. Our EXCLUSIVE One Oakland Home Delivery Service is just one more piece of our state-of-the-art dealership experience.
Our online car buying experience means you can browse new Toyota models and pre-owned vehicles from the comfort of home, saving you from the stress of finding rare free time during your busy day to stop over. Our buy online car button means you're just a few clicks away from securing a vehicle you will take pride pulling into the driveway with. No trip into the dealership will be necessary, which means flexibility and optimal convenience become the main themes of your experience.
Now, when you purchase a new or pre-owned vehicle online or over the phone, you can opt to have your One Oakland Toyota Sales Manager make the delivery for you. We will drive your new Camry, Tacoma, Prius, RAV4, Sienna or quality used vehicle directly to your home or office (or wherever else is most convenient for you) so you won't have to make an extra trip out to our dealership.
We know that you have a busy lifestyle, and carving out even a few hours of time to drive out to the dealership for paperwork is just too much. No problem! A range of different online car-buying tools and resources, hosted here on our website, help you arrive at a decision quickly, confidently and conveniently. When you've made your final decision on make, model, trim, features, and price, your dedicated One Oakland Toyota Sales Manager will bring you your new or pre-owned vehicle and help you finish up the paperwork where you choose.
We're taking our "One Price--One Person" promise to a whole new level. Utilize our buy online button today to get started!
Complimentary Car Delivery and Reasonable Out-of-Range Rates
One Oakland Toyota offers complimentary delivery services to your home within a reasonable distance of the dealership, including most major cities and towns around Oakland, CA. Located outside of this designated complimentary area but still planning a delivery? We feature reasonable shipping rates to make this process affordable and appealing regardless of where you call home. When you use our online car buying option, an instant quote will generate for these deliveries out of our complimentary range, giving you an immediate idea of what you will pay for exclusive home delivery.
If you're not sure whether your home or office is within our delivery zone, please contact us online--or, just ask your "One Price, One Person" Sales Manager during the car-shopping process, and they'll be able to walk you through exactly how this exclusive program works.